Aluminium filings everywhere!
Exept for some drilling and turning 2 hose fittings the milling work is finished.
What is is, is an Ice Cap sandwhiched between a waterblock and old P4 heatsink.
The idea is to cool my water a little more after its been through the radiator in my Koolance Box.
Some surfing suggests that the difference it will make is minnimal but its going to look cool! And I reversed over my Cooler box!

The one you plug into the lighter socket.
Some warm Beer inspired the idea.

Crappy photos... better than none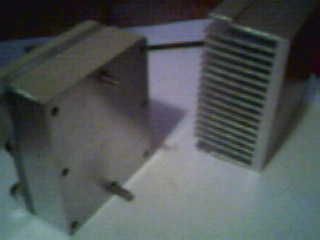 The Above image is supposed to show the lapped WB and unlapped (as yet) HS.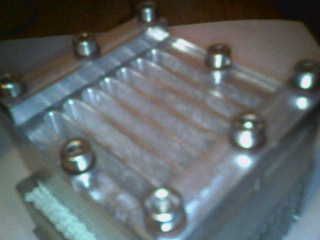 This is supposed to be a clos-up of the block.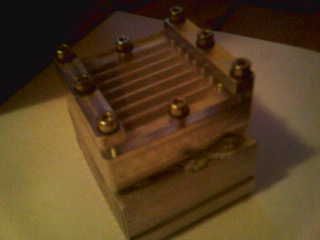 No flash. The TEC will go where the bit of cloth is sticking out.
The reason I chose Alu is that the Koolance Rad is Alu. Its also easier to machine.
It does not tarnish either.
Everyone says that the circular pattern left by the milling machine looks cool and to only sand/polish the bases.